RHD Literature coming soon!!
Rheumatic Heart Disease Videos
The Girl with Rheumatic Heart Disease - Sudan Children Heart Society
Video on Youtube.com from the Sudanese Children Heart Society Website 2017.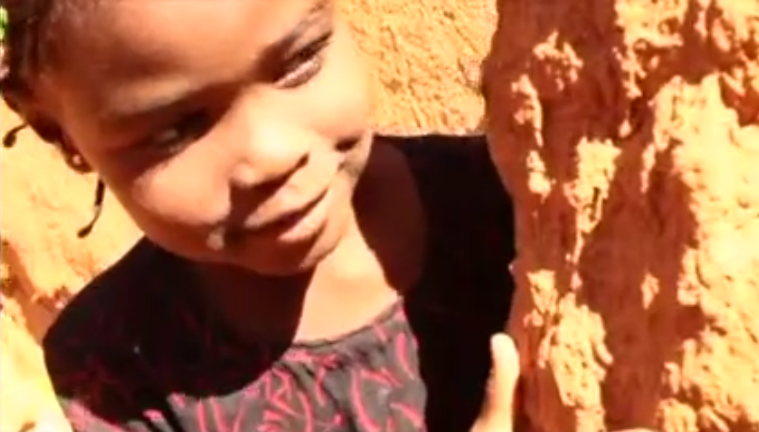 The Girl with Rheumatic Heart Disease.
This video was prepared on the initiative of the Sudan Society of Pediatric Cardiology and was recently available online. Since this is no longer the case, I reload it on this channel. The video shows very emotionally the suffering of a Sudanese girl, in which after a purulent streptococcal tonsillitis a serious heart defect has developed, which necessitates heart surgery. Since the family has no money for the operation, the girl ultimately dies.
Important international Websites about RHD prevention and treatment
Websites on RHD prevention
RHDACTION

is the global movement to reduce the burden of rheumatic heart disease (RHD) in vulnerable populations of all ages throughout the world.
REACH
REACH is a technical support and policy translation initiative to amplify rheumatic heart disease control efforts locally, regionally and globally.
RHEDproject
The Rheumatic Heart Disease School Project aims for early detection of clinically silent valvular heart disease and timely implementation of secondary antibiotic prevention may prevent progression of disease. Focus on Nepal.
World Heart Federation
The World Heart Federation is the principal representative body for the global cardiovascular community, representing more than 200 heart foundations, scientific societies, civil society and patient organizations from over 100 countries.

https://www.world-heart-federation.org
Sudanese Children Heart Society (SCHS)
Is a charity group (Nongovernmental Organization) established in May 2012 and registered at the Sudanese Ministry of Social Affair. General Objective:
Supporting children with heart disease and their families.

Specific Objectives:
1. Recruiting social and financial help to children with heart disease
2. Help to establish services for children with heart disease in Sudan through fundraising.
3. Collaboration with local and international societies working in the field of children's heart disease.
Governments Adopt a Global Resolution on Rheumatic Fever and Rheumatic Heart Disease at the 71st World Health Assembly May 2018
Breaking News: Governments Adopt a Global Resolution on Rheumatic Fever and Rheumatic Heart Disease at the 71st World Health Assembly
Following years of campaigning and advocacy from the RHD community, we are delighted to announce that today, Friday 25 May, Member States of the World Health Organization unanimously adopted a Global Resolution on Rheumatic Fever and Rheumatic Heart Disease at the World Health Assembly in Geneva, Switzerland.
This historic decision marks the first time that Rheumatic Fever (RF) and Rheumatic Heart Disease (RHD) have been recognised as global health priorities on the world stage. The Resolution was co-sponsored by countries from all six WHO regions, demonstrating the urgent need for a global response.
The Resolution on Rheumatic Fever and Rheumatic Heart Disease was written by a group of governments – led by New Zealand – and is accompanied by a summary report from WHO, which calls for a 'coordinated global response' to tackle RHD.
There was strong consensus among governments that action was needed on a range of fronts, including strengthening primary and secondary prevention of RF and RHD, integrating RHD services into primary health care, securing a reliable supply of benzathine penicillin G, and ensuring a well-resourced and trained health workforce to provide RHD services.
Discussions also noted that prevention and control is essential to achieving the Sustainable Development Goals and universal health coverage. As a high-level global policy that demands national and international decision-makers to take action, the Resolution marks a significant step forward towards tackling RHD and RF.
However, this is just a first step, and we look forward to working with all stakeholders to ensure that governments and the World Health Organization fulfil their commitment to take action on this preventable disease.
Finally, an acknowledgement of all stakeholders who have helped make RF and RHD a global priority, including advocates, researchers, health workers, the private sector, and of course, people living with RHD.
We look forward to sharing more updates with you over the next few weeks. Until then, all the best from the RHD Action team.